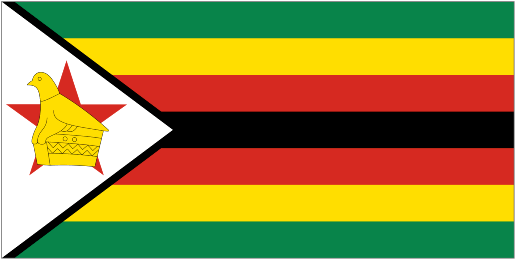 Since 1996 Dr. Joe Youngblood, of Revival and Missions International, has been working with Mr. Agrippa Dube from the city of Bulawayo in Zimbabwe, of Evangelism Explosion in Southern Africa. Together they trained pastors and leaders through Schools of Christian Leadership. These were productive and very helpful to those being trained. However, the need for further, more substantial education was always a need for the pastors and leaders. In 2005 Dr. Youngblood met Dr. Sullivan, President of Covington Theological Seminary and shared his vision of the need to provide these leaders with a biblically sound education in order for them to become the spiritual leaders that Zimbabwe needs.
In September of 2006, three schools were opened under the Impact Eternity ministry of CTS. One in the capital city of Harare, one in Bulawayo, the second largest city and one in the town of Victoria Falls. There are 46 students in Harare, 60 in Bulawayo and 37 in Victoria Falls.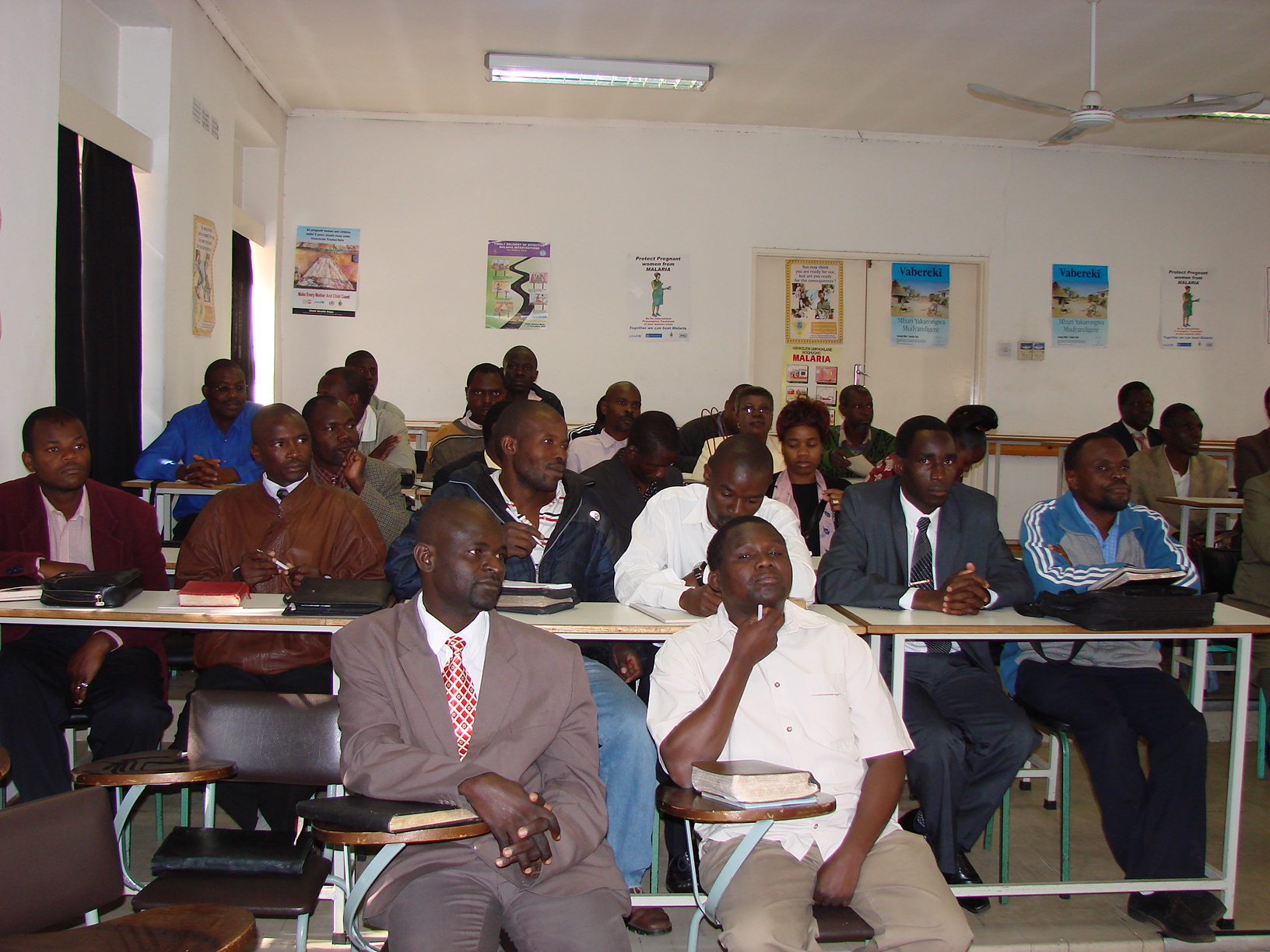 Over 800 pastors are in need of training. CTS could not commit to train that many; the number was narrowed to 300 and then to 150. CTS does not receive any tuition from the students for their education. All the students do pay a small administrative fee, which is used to pay for the facility that is used during the weeks of instruction and for meals for the students during the day. No funds return to CTS. CTS is committed to providing the textbooks for every student. Typically there are two courses taught during the week of instruction. This means that 300 textbooks are needed every time there is a session scheduled, which is typically four times a year. This is an entirely faith based outreach. CTS does not have the income to purchase the textbooks. We rely on donations and financial commitments from partner churches and individuals who are as committed as we are to see these leaders receive the training and education they need to be effective for the Kingdom.
Dr. Youngblood is now the Dean of International Extensions for CTS. Agrippa Dube is the National Dean of the Zimbabwe Schools, and the Dean of the Bulawayo Extension. Champion Chasara is the Dean of the Harare Extension and Moffat Moyo is the Dean of the Victoria Falls Extension.
There are three sessions scheduled for 2007: May 7-11
September10-14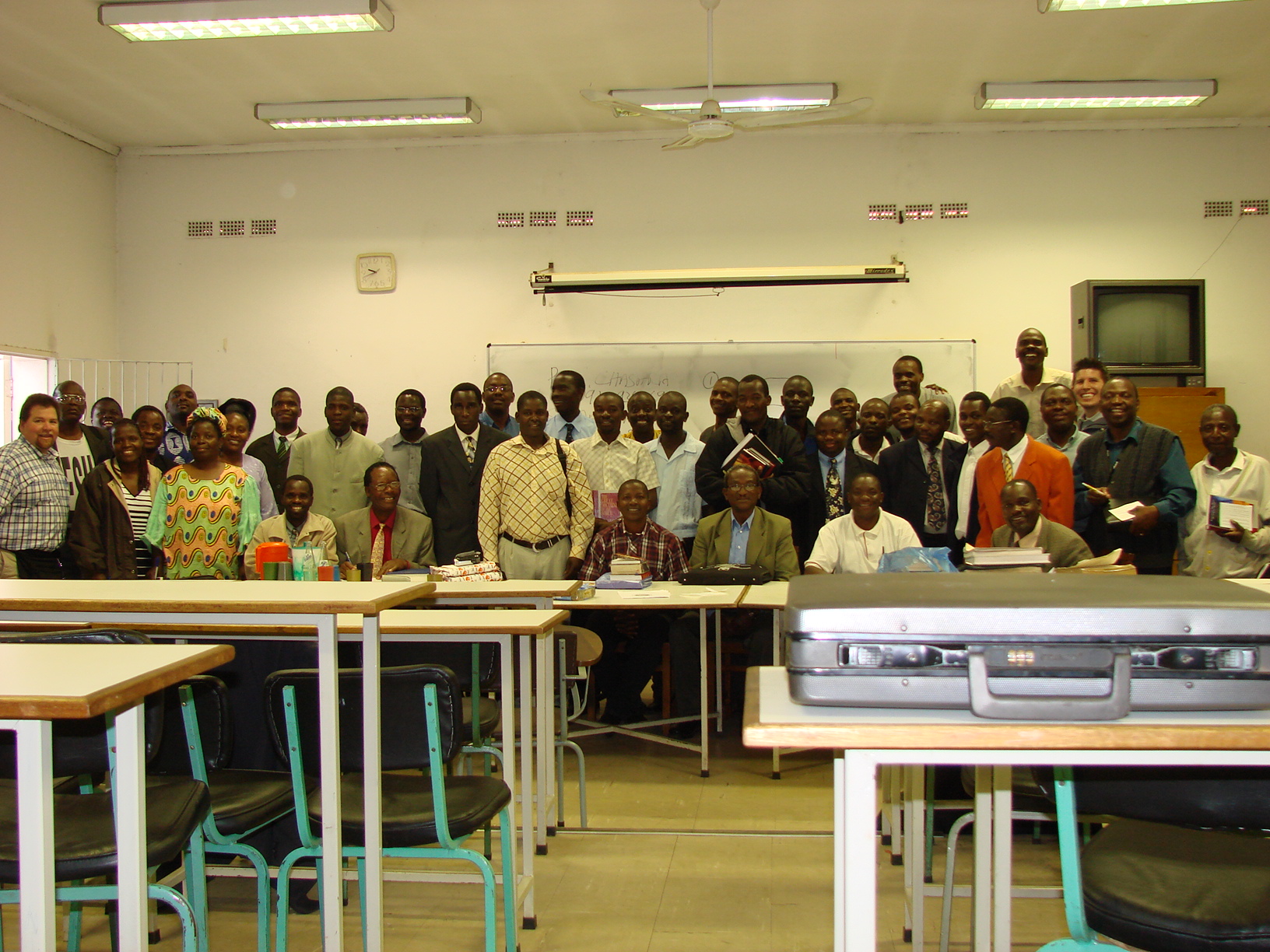 Harare group picture after studying Hermeneutics & Bible Doctrines.